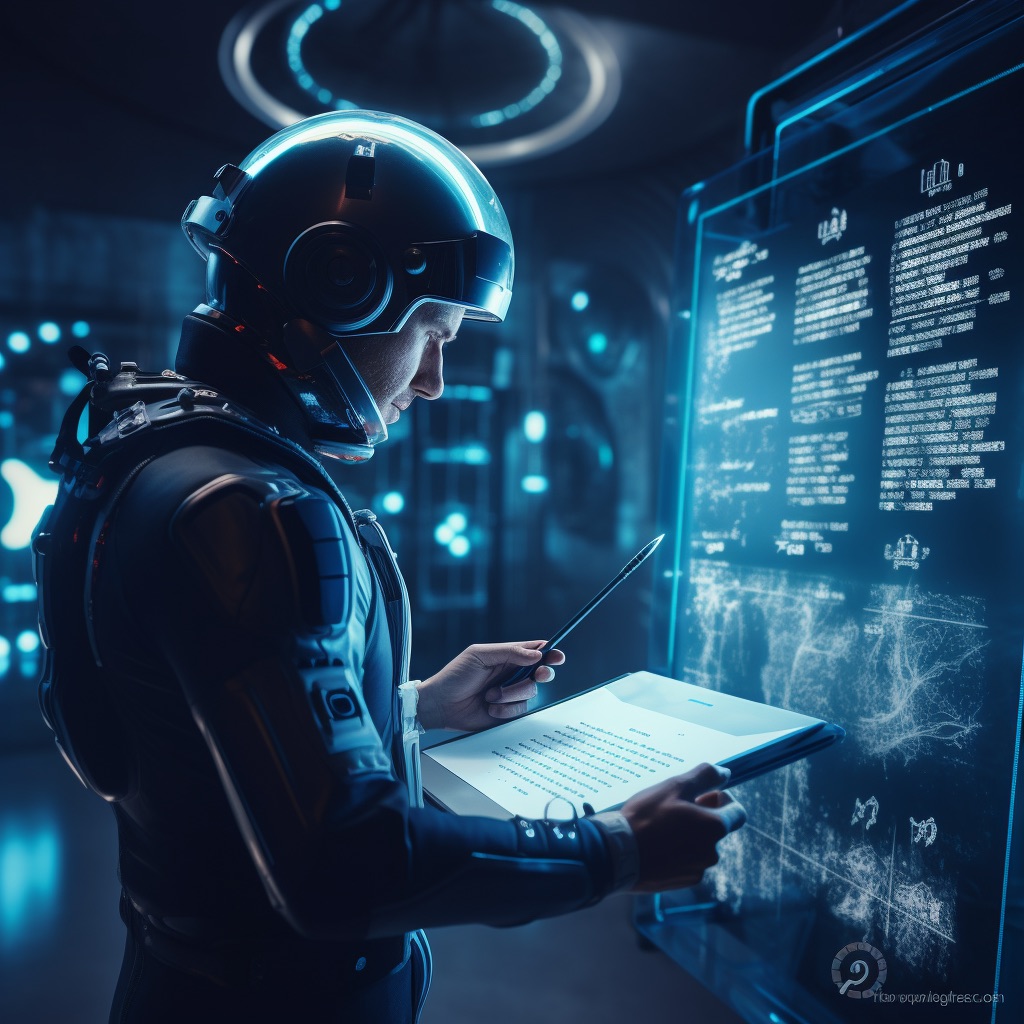 The countdown to Black Friday has begun, and for eCommerce owners, it's not just the holiday season—it's the Super Bowl of online retail. This shopping extravaganza presents a massive opportunity to boost sales and connect with new customers. However, with great opportunity comes great responsibility, and being prepared is the name of the game. To ensure your eCommerce business thrives during this shopping frenzy, we've put together a comprehensive Black Friday checklist.
Black Friday Checklist 2023
Don't miss out the in-depth analysis of 2023 trends and opportunities, everything you need to know about eCommerce strategy for BLACK FRIDAY 2023, click here to download the report for FREE!
1. Inventory Management
Review and Optimize Your Inventory
Last year, a survey by Shopify found that a whopping 41% of merchants ran out of stock for at least one product on Black Friday. This is a nightmare scenario that can lead to lost sales and frustrated customers. To avoid this, review your inventory thoroughly.
Check your historical sales data to identify top-selling products.

Ensure you have an adequate supply of these high-demand items.

Consider offering special deals on products you have in abundance to clear inventory.
Set Up a System for Tracking Inventory Levels
Keeping tabs on your inventory is crucial. According to a study by Deloitte, 70% of consumers would be less likely to shop with a brand again if their order was cancelled due to out-of-stock inventory. But 38% of brands lack order management, inventory management, point-of-sale (POS), and third-party logistics (3PL) software. Invest in inventory management software or systems to help you track stock levels effectively.
Use inventory management software to monitor stock in real-time.

Update product availability on your website to keep customers informed.

Implement a backorder system to handle demand for out-of-stock items.
2. Website Optimization
Ensure Mobile Optimization
Mobile shoppers are on the rise, a record 48% of all e-commerce sales on Black Friday were made on smartphones (versus 44% in 2021). So it's important to ensure that your site is optimized for mobile users, allowing them to browse and make purchases effortlessly.
Make sure your website must be fully responsive.

Try to place an order yourself to review every step that each customers will go through, fix the issues asap.
Enhance User Experience (UX)
Your website's design and navigation play a crucial role in customer satisfaction. Gather feedback and continuously improve the user experience to keep shoppers engaged.
Test Your Website for Speed and User-Friendliness
Online shoppers are impatient, and even a slight delay can lead to lost sales. A study by Akamai found that a 100-millisecond delay in page load time can result in a 7% drop in conversions. Test your website's speed and performance to ensure it can handle the increased Black Friday traffic.
Optimize images and reduce server response time.

Consider using a content delivery network (CDN) to improve page load times.
Make Sure Your Checkout Process Is Smooth
A clunky checkout process can lead to cart abandonment. According to the Baymard Institute, a staggering 69% of online carts are abandoned. Streamline your checkout process to ensure it's fast and user-friendly.
Offer guest checkout options to simplify the process.

Minimize the number of steps required to complete a purchase.
Consider Offering Multiple Payment Options
To cater to a broader customer base, provide multiple payment options. This can help reduce abandoned carts and increase sales.
Accept a variety of payment methods, including credit cards, digital wallets, and alternative payment solutions.

Ensure payment processing is secure to protect customer data.
Secure Your Website
Black Friday is a prime target for cyberattacks. Don't become a victim. Protect your website and customer data by implementing robust security measures.
Use SSL certificates to encrypt data.

Regularly update your website's security software.

Develop a plan to address potential security threats promptly.
Connect with Spaceship Fulfillment.
Get 30 days free storage when you book demo.
3. Marketing Strategies
Start Planning Your Black Friday Marketing Campaigns Early
Early planning is essential for creating anticipation and excitement around your Black Friday deals. Get a head start on your competition.
Create a content calendar outlining your marketing activities.

Develop eye-catching graphics and content to share on your website and social media channels.
Use a Variety of Marketing Channels
To reach a broader audience, leverage multiple marketing channels. A diverse approach can help you capture the attention of different customer segments.
Utilize email marketing, social media marketing, paid advertising, and public relations.

Personalize your messages to connect with customers on a deeper level.
Offer Irresistible Deals
Black Friday shoppers are on the hunt for bargains. Make sure your deals stand out from the crowd.
Conduct competitor research to ensure your discounts are competitive.

Consider bundling products or offering exclusive Black Friday-only items.
4. Customer Service
Make Sure Your Customer Service Team Is Prepared
Your customer service team plays a crucial role in ensuring a positive shopping experience. Prepare them for a high volume of inquiries.
Consider hiring additional staff or providing extra training.

Implement a ticketing system to manage and prioritize customer inquiries efficiently.
Implement Chatbots and AI-Assisted Support
Enhance your customer support with chatbots and AI-assisted solutions. They can handle common inquiries, providing immediate responses and freeing up human agents for more complex issues. Here are some of the best AI chatbots for customer service in 2023:
Be Responsive to Customer Inquiries
Customers expect quick and helpful responses to their inquiries. Deliver excellent customer service to build loyalty.
Respond promptly to customer inquiries via phone, email, or social media.

Consider offering round-the-clock customer support during the Black Friday period to accommodate customers in different time zones.

Provide clear and concise information to resolve issues efficiently.
Offer a Generous Return Policy
A generous return policy can boost customer confidence, especially when buying gifts during the holiday season.
Clearly communicate your return policy on your website.

Make the return process as hassle-free as possible.
5. Shipping and Fulfillment
Make Sure You Have a Plan in Place
Effective order fulfillment is essential to meet customer expectations. Develop a clear plan to handle orders quickly and efficiently.
Consider partnering with a fufillment center to handle order processing.

Hire additional staff if necessary to manage the increased workload.
Communicate With Customers About Their Orders
Customers appreciate transparency regarding their orders. Keep them informed about order status and delivery times.
Use automation to send order confirmation emails immediately after purchase.

Provide shipping notifications with real-time parcel tracking links.
Secure Your Shipment
The parcel missing rate during peak seasons is twice as high as the average rate throughout the year. This is because shipping carriers are handling a much higher volume of packages during peak seasons, which can lead to mistakes.
Utilizing shipping insurance during these spikes anticipates potential setbacks and ensures consistent customer satisfaction.

Spaceship Care

comes with an affordable premium fee – $1.5 for every $100 increment of total items' value of a shipment.
Introducing Spaceship: Your Fulfillment Partner
Now that you have a comprehensive checklist for Black Friday success, it's time to explore how innovative fulfillment service providers like Spaceship can take your eCommerce business to the next level.
Spaceship offers tailored solutions for eCommerce owners, including:
Warehousing

: Spaceship's warehousing options start from as little as 6 small boxes and charge on a monthly basis.

Free Software

: Gain control over the entire fulfillment process with Spaceship's free software, available online.

Shipping from China or Hong Kong

: Enjoy competitive shipping rates starting from USD 5 when sending products from China or Hong Kong.
How Spaceship Can Benefit eCommerce Owners
Streamlined Warehousing Solutions
With Spaceship's flexible warehousing options, you can efficiently manage your inventory, ensuring you have the right products on hand to meet Black Friday demand. No more stockouts or overstocked items.
Enhanced Process Control
Spaceship's free software empowers you to oversee the fulfillment process from start to finish, allowing you to make data-driven decisions and optimize your operations for peak efficiency.
Cost-Effective International Shipping
Spaceship offers competitive shipping rates from China and Hong Kong, making it easier and more cost-effective to source and deliver products globally.
Connect with Spaceship Fulfillment.
Get 30 days free storage when you sign up now.
Conclusion
As Black Friday approaches, eCommerce owners must be well-prepared to capitalize on this retail bonanza. By following our comprehensive checklist and considering innovative fulfillment solutions like Spaceship, you can maximize your chances of a profitable and successful Black Friday. Start planning early, optimize your website, and provide exceptional customer service to ensure your eCommerce business thrives during the holiday shopping rush. With the right preparation, this Black Friday could be your best one yet. Happy selling!
Remember, success on Black Friday isn't just about offering great deals; it's about delivering a seamless and memorable shopping experience for your customers.