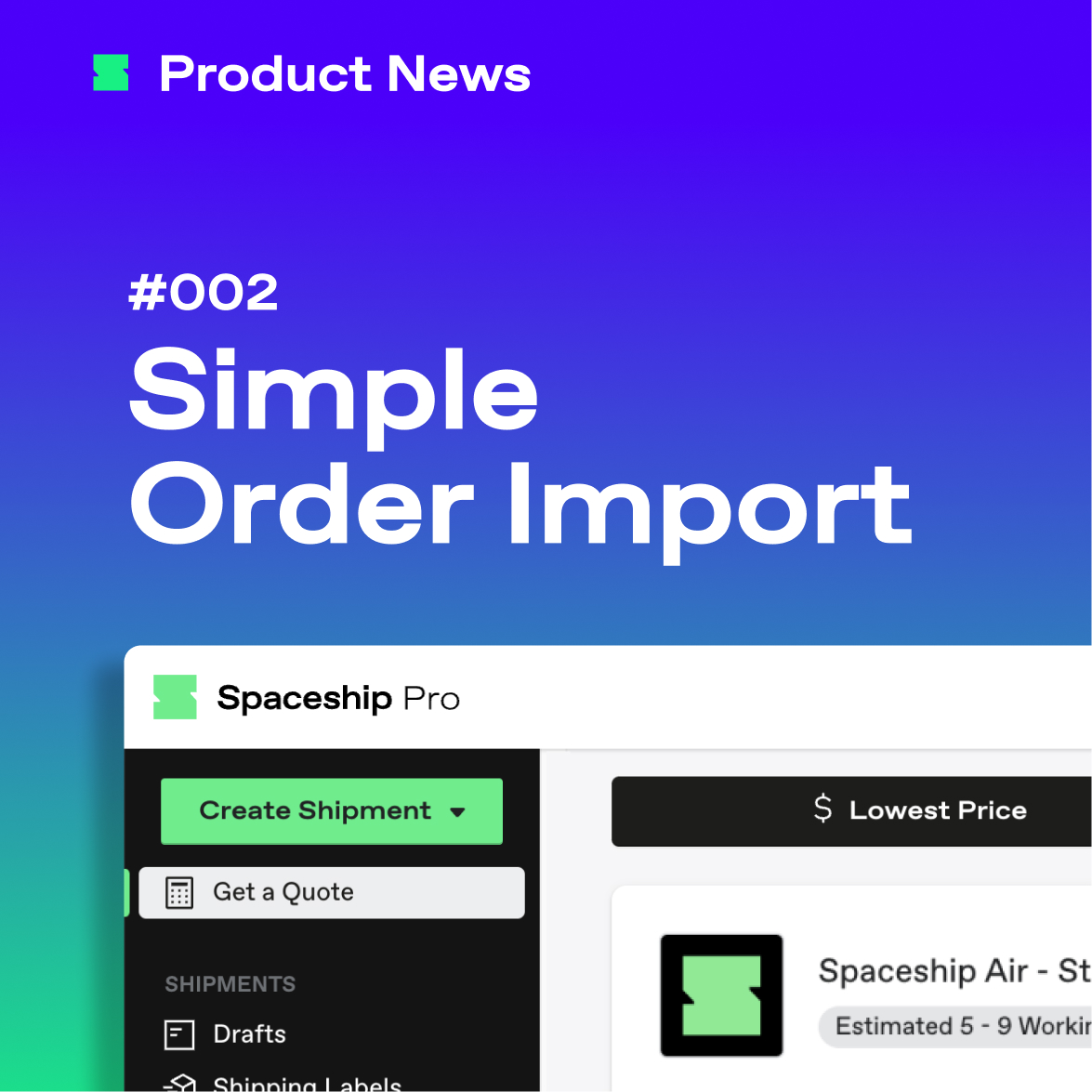 As the scorching summer heat and torrential rains from typhoons make shopping outside a daunting task, turning to online shopping via mobile phones has become the optimal choice for many. As an e-commerce professional, are you prepared to handle a surge of orders? Let Spaceship Pro simplify all your shipping procedures, allowing you to effortlessly manage your customers' orders.
With Spaceship Pro, you can now handle a high volume of orders swiftly and with ease. Say goodbye to the complexities of manual order processing and embrace a faster and more convenient way to fulfill your customers' needs.
1.
Simplify Order Imports

to Ease Your Burden

Spaceship Pro offers users a variety of options for order imports. In addition to the existing automated order import feature with validation, we also provide simple import that allows users to make modifications or adjustments after entering their orders into Spaceship Pro. The system will store the entered information, enabling you to fine-tune your orders using the platform. This flexibility ensures a seamless and efficient order management process for our valued users.
Simple order import, store all your shipment info. easily
Combined with Spaceship Pro's Bulk Editing feature, expedite your shipments.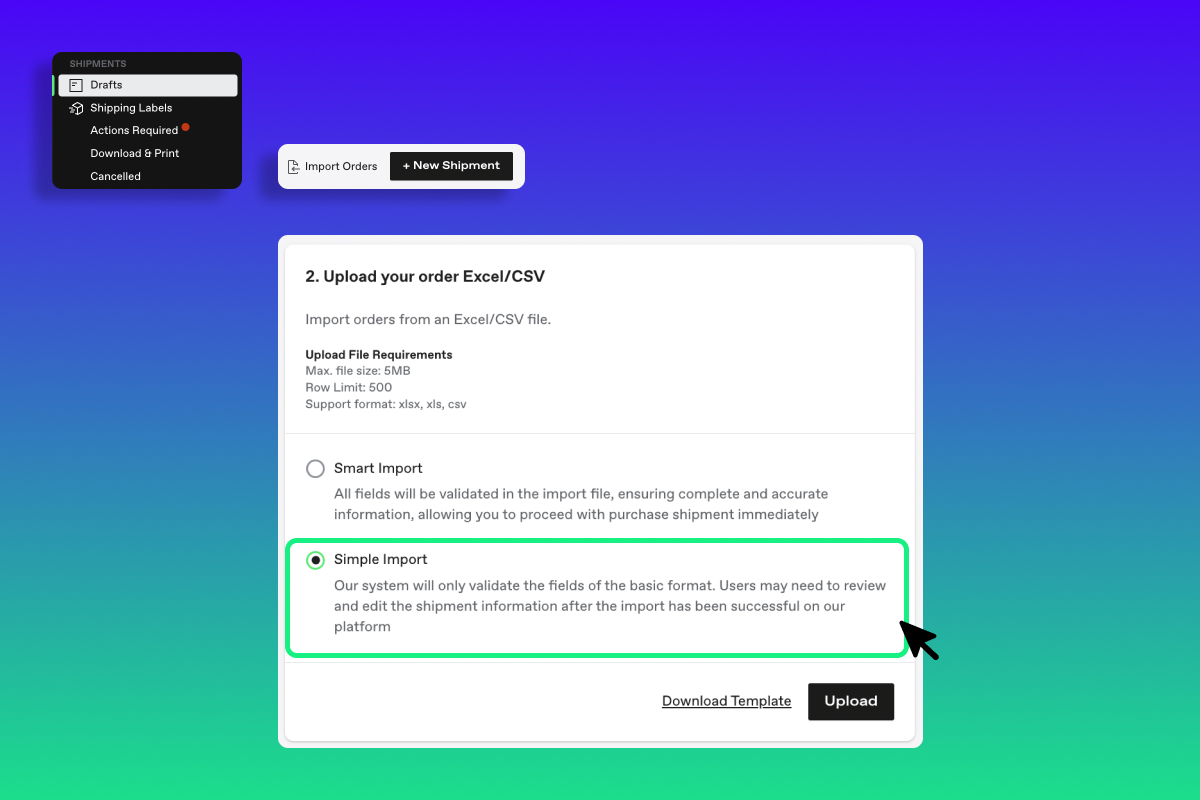 2.
Enhanced Tracking

with Carrier No.

With Spaceship Pro, we take tracking to a whole new level. For every order created in Spaceship Pro, we provide a dedicated tracking page that you can directly share with your customers, no account required.

And now, with our latest update, we have replaced the Spaceship ID (SSID) with the carrier tracking no. for each shipment. This enhancement allows your customers to effortlessly monitor the delivery status of their orders and also updates the Shopify Orders page with this new feature for users easily to track all the statuses.
Empower Customers with Carrier tracking No. for Swift Order Status Updates
Updates with Shopify's order page ensures that e-commerce businesses can easily track their orders with greater simplicity.

3.
Bulk Editing

Feature Upgrades: Resolve Shipping Issues in One Go

When an order fails to complete the purchase, it goes to 'Action Required' stage, and each order at this stage may have missing or incorrectly inputted shipping details. Batch processing orders can also result in multiple Action Required orders.

With the latest update to Spaceship Pro, we have enhanced the editing capabilities for Action Required. Now, you can efficiently perform bulk editing, purchasing, or cancellations for multiple orders, eliminating the need for manual individual modifications. This upgrade accelerates the process of generating shipping labels.
New Bulk Edit feature in Action Required: Edit, Buy and Cancel in one go
More Spaceship Pro Product Updates:
Shipping Automation, Faster your E-commerce- Spaceship Pro Product News
Yes, after you choose simple import the system will guide you to edit for more shipment info. or update/ adjust  them as you wish.
When you bought shipments and it cannot create shipping labels which means the shipments will need to adjust shipping information, and you can find them in Action Required to edit.